About SpinLabel Technologies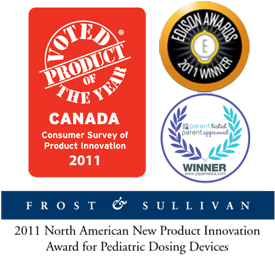 SpinLabel is now available for global commercial application 
SpinLabel Technologies is a licensing company with a patented labeling technology for containers, bottles and cups.
SpinLabels will become a familiar mainstream supermarket and drug store billboard in a variety of categories. Early adopters should contact us and take advantage of the opportunity to differentiate through campaigns that:
—Solve a meaningful problem facing the business and/or the decision maker
—Foster behavioral changes that support and drive desired outcomes for the business
—Reward high value customers, building loyalty to the business, brand and/or service
We are aligned with leading global label manufacturers and SpinLabels are available in most major packaging formats.
SpinLabel provides a unique label product that enables:
Valuable messaging space on a container, almost 2x current area
Dynamic and flexible marketing platforms, in the hands of current and prospective consumers
Broad range of applications from food products to otc drugs, from nutritional supplements to toys
Links to interactive applications, sites, QR codes, social media/lifestyle 
connections and other consumer engagement opportunities
Real estate for facts, DFU's, warnings – improving outcomes through improved customer communication
Multi-language labels – reducing SKU's and clutter, reinforcing corporate diversity ethos
Corporate communications, brand stories, product benefits, testimonials and usage suggestions
Cross sell and promotion opportunities
SpinLabel holds an extensive patent portfolio, including:
ISSUED PATENTS
Apparatus and Method For Increasing An Effective Information Carrying Surface Area On A Container
5,809,674
Apparatus and Method for Constructing a Rotatable Label Device
5,884,421
Rotating Label System And Method
6,086,697
Rotatable Label System And Method Of Constructing Same
6,129,802
Rotatable Label System Including Tamper-Evident Feature And Method For Constructing Same
6,385,878
Roll-Fed Method For Constructing A Rotatable Label System
6,237,269
Rotatable Label System On A Drinking Vessel And Method Of Constructing Same
6,212,803
Rotatable Label For Pharmaceutical Container And Method For Constructing Same
6,649,007
Rotating Label System and Method
6,402,872
Roll-Fed Method For Constructing A Rotatable Label System
6,631,578
Rotating Label System And Method
7,087,298
A Rotatable Label System and Method
7,172,668
High-Speed Expanded Content Labels
8,709,198
Progress Tracking Aid Labeling For Medication Containers
8,814,217
Machine Readable Information Interface for a Container
8,727,220
Container With a Recessed Panel
D706624
Container Having a Recessed Panel
D706625
Exclusive and non-exclusive category licenses are currently being negotiated. Contact us at bizdev@spinlabels.com.
Click here to download the SpinLabel Technologies, Inc. brochure.