Food

SpinLabel For Food Products
SpinLabel can add interactive function and fun to every day food items. The addition of recipes, usage tips, cross promotional items and more, can provide a point of differentiation versus competition.

Here are a few ideas that might trigger a thought on how SpinLabel could work for you.
Games, Trivia, Recipes & More Fun!
Children Influence Purchases
Fun Games, Trivia, & Recipes Help Build Brand Loyalty With Children
Cross Promote Your Other Products With Recipe Tie-Ins
Extended Content Shows Through Top Label Window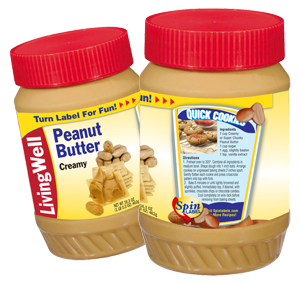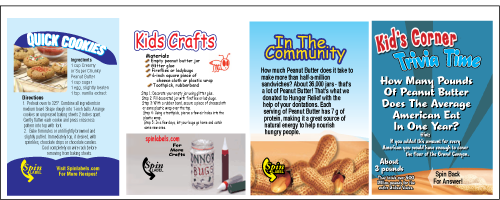 Recipes And Cooking Tips On The Label
Cross Promote Other Products In The Recipes
Easy, Nutritious Recipes Help Promote Your Product Right On The Label
Generate Additional In Store Sales By Promoting Other Items Need For Each Recipe
Extended Content Shows Through Top Label Window
Multiple Recipes On The Base Label
Direct Consumers To Immediate Add-on Purchases
Recipes & in-store cross promotion can generate same day incremental retail revenue
Extended Content Shows Through Top Label Window
Multiple Recipes On The Base Label
Interact With Your Consumer
Quick Reference (QR) Codes
Cross Promote Your Brands
Direct Consumer To Your Website or Social Media Pages
Stay Connected With Your Consumer Through Up-To-Date Technology
Connect With the Consumer Repeatedly in the Home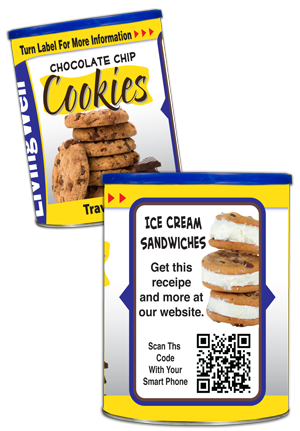 All Artwork Concept Only